KEA the place to be!!
Even though I'm Greek, our islands still manage to fascinate me and they're my absolute favourite summer destination. I love crossing a new island off my list every year!
This summer, I decided to go to Kea (aka Tzia), the island adored by the Athenian low profile – high society. I'm very happy I did!
Kea doesn't have the Myconian glam. It doesn't have an epic nightlife. No hordes of tourists strolling around its alleys either. But this is exactly what makes it the perfect island for serenity, relaxation and endless beaching.
The island's beaches are mostly unorganized; it has a small number of hotels and the villas to rent are usually too expensive for the average tourist. Kea holds standards and character and doesn't want to be seen as commercial; no-no.
Kea keeps it chic, simple and private. With gorgeous yachts scattered around Vourkari and luxurious hidden villas decorating every single cliff of the island, how could it not?
Let's just put everything in the correct order, shall we?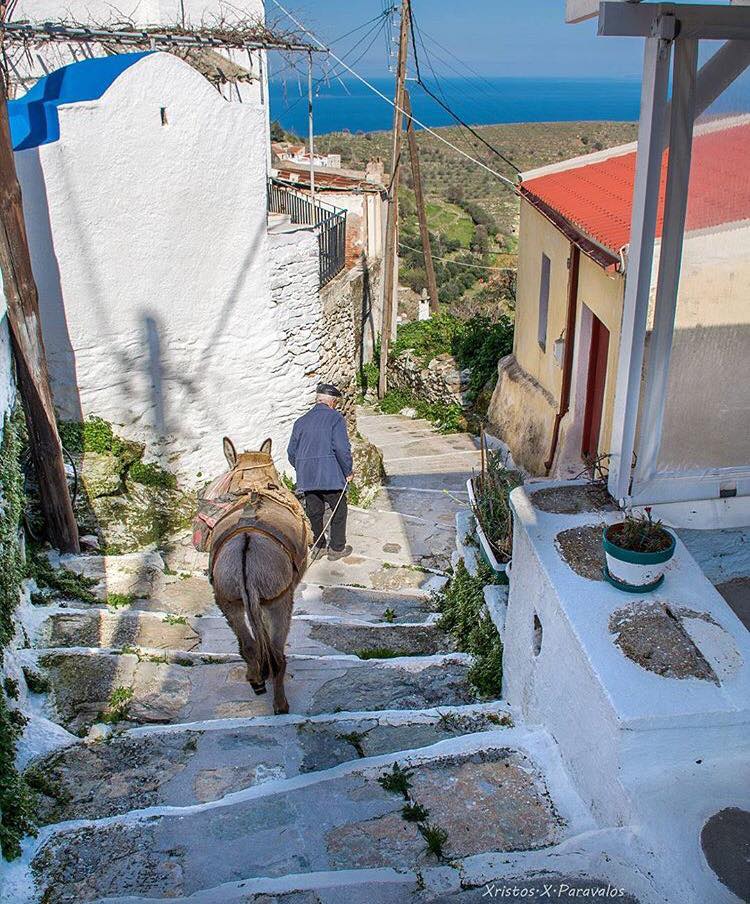 Great location!
Kea is part of the Cyclades island complex and the closest one to our Greek capital of Athens.
It can be reached by ferry from the city of Lavrion on the southernmost side of Attica.
What to expect:
• Wild and mountainous landscape.
• Endless views of the Aegean from any route you choose.
• Rough, rocky roads leading to crystal water beaches.
• Delicious, good quality food.
• Friendly locals.
• Pet-friendly beaches.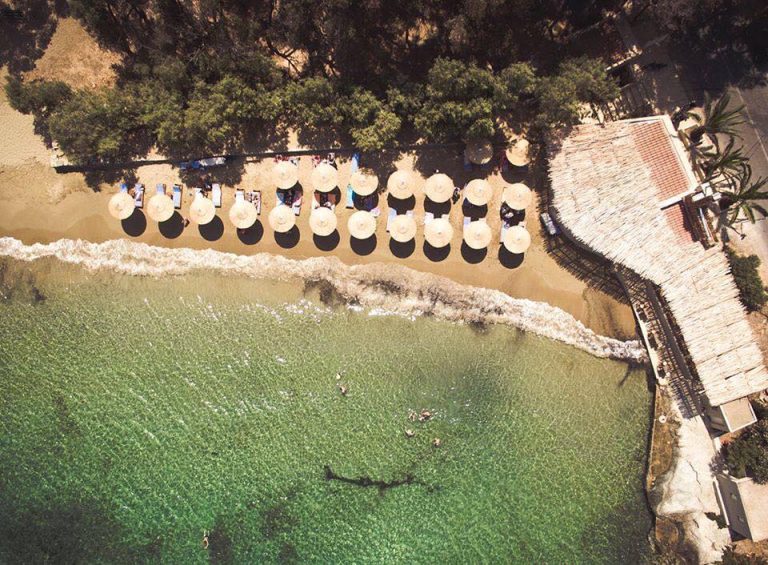 My favourite beaches:
• Xila – green, clear, tropical waters and a small beach bar that usually requires a reservation. But don't worry, you can also bring your beach towel and enjoy the water, reservation & cost free, a few meters away.
• Kambi – for many reasons, my absolute favorite. The water is clean and crystal clear, the scenery wild and raw, there's no beach bar whatsoever and it is totally dog friendly. In my books, it can't get any better than that.
Other beaches to choose from:
• Otzias
• Gialiskari
• Spathi
Of course, there are more beaches on the island but these 5 will do the trick for a first timer. Plus, if I tell you everything, I'll take away the magic of exploring and discovering … You want to be a traveler, not a tourist, right? ☺
AfterHours:
Night owl? Don't worry. Kea has something for you too! In the area of Vourkari and right in front of the marina there are few cocktail bars that play all kinds of music and are packed from vacationers of all ages. The best thing? No dress code – go as you please!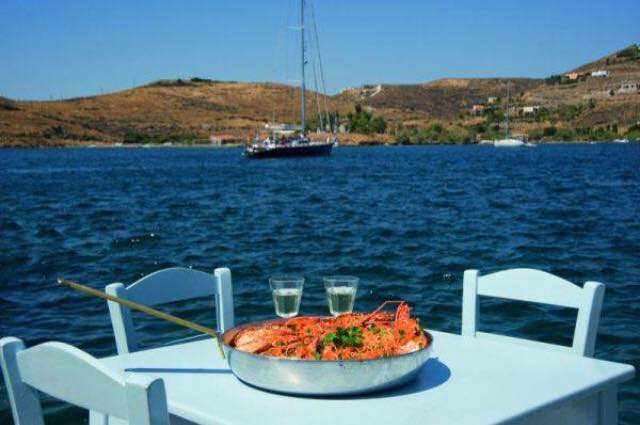 Food:
Because Kea's crowd is quite specific, the food on the island is good pretty much everywhere. I would highly recommend any of the two taverns right in the heart of Ioulida for a well-prepared traditional meal with a view, as well as the very popular "Aristos" in Vourkari for its wicked spaghetti with lobster.
Accommodation:
I stayed at "The house in the port" and I really must recommend it because Chrysa, the landlady, is the sweetest host I ever had. She was very helpful, attentive and also welcomed us with fresh juice and pastries as well as dog treats for Kiara!
If you are more of a hotel person, then:
1. Anamar Kea
OR
2. Porto Kea Suites
Both luxurious and pricey, with an elegant touch of glam!
Tip:
When in Kea, make sure you explore it in a car, specifically an SUV. The roads are rocky and difficult and you really need to drive around in order to explore the island, as you should.
So if you find yourself in Athens, and are looking for a quick getaway, Kea is a 30min drive and a 1hr boat ride away. Don't think about it, just do it!
Source: nikoza.com