From wineries to cheese workshops and cattle farms; Greece is becoming a true foodie paradise with guided tours and museums as an added bonus.
---
Nikoleta Makryonitou | March 5th, 2018
With so many amazing places to visit in Greece, when it comes to booking a vacation, the biggest problem is often how to pick a destination. Well if you love Greek food (and if you don't, you're probably doing it wrong), here's a suggestion: why not let your belly decide?
Food tourism in Greece is bigger than ever. Oinotourism, or wine tourism, has been leading the way, with ever more well-designed wineries around the country offering comprehensive and delightful tasting tours. But did you know that you can also go mushroom hunting, visit farms, take cooking classes, and visit museumsfocused on the making of traditional sweets?
Depending on what you're looking for – wine, olives, marmalades, cheeses (it's cheeses, isn't it?), or something else, there is a place or a route that's perfect for you. Below are some of Greece's best interactive foodie destinations, arranged geographically to help you plan your trip.
CYCLADES
Aglaia's Table
Aglaia Kremezi is a cookbook author who, along with her husband Kostas Moraitis and their small group of coworkers, also runs a farm in Ioulis. At this farm, you're welcome to join them on gastronomic adventures including cooking lessons, tastings of wine, olive oil, cheese and honey, combined with walking and guided tours around the surrounding villages, beaches, and archeological sites. Every season features a different program. In the fall, for example, you can take part in the production of olive oil.
Ioulis, Kea, Tel. 22880.21917, 693.2413205. Go for one to six days, or arrange a custom visit. You have to call ahead.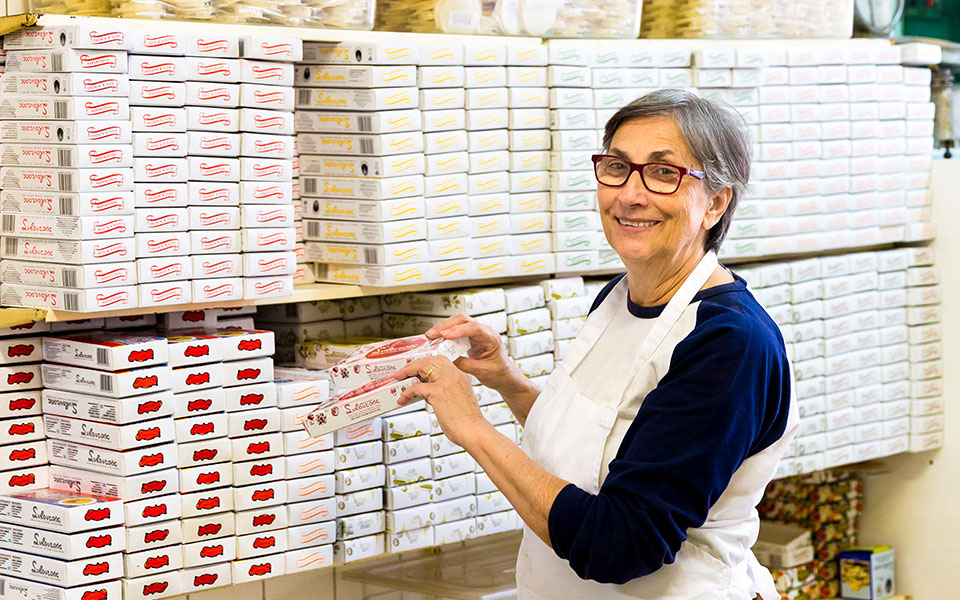 Sikourtis Loukoumia
It is said that the secret behind the loukoumia (Turkish delight) of Syros is the semi-salty water from the Aghios Athanasios spring. For sure it also has to do with the copper cauldrons in which they were – and are still – cooked. The Sikourtis family makes them in this traditional way, ensuring their product always comes out as delicious as it was in the old days. Here, you can watch the loukoumia being made, sample the various flavors, and go on a guided tour of the Industrial Museum of Ermoupouli, curated by Ms Sikourti, where you'll find objects saved from the old closed-down loukoumi stores that were once the pride of the island.
Ermoupolis, Syros, Tel. 22810.81390, 697.745.5145. Only by appointment.Cooking Lessons with Nikoleta Delatola Foskolou
Nikoleta Delatola Foskolou is an author and an expert on Cycladic cuisine. She welcomes you with warm hospitality, makes you feel at home, and teaches you the local cooking methods and recipes using seasonal ingredients from her own vegetable patch, and meat and fish from the island. You'll feed the animals, learn how to cultivate vegetables, get familiar with the island's culinary history, and have a barbecue. Everything you try, from the wild artichokes to the cured meats, the bread and spoon sweets is homemade.
Smourdia, Tripotamos, Tinos, Tel. 22830.23506. Only by appointment.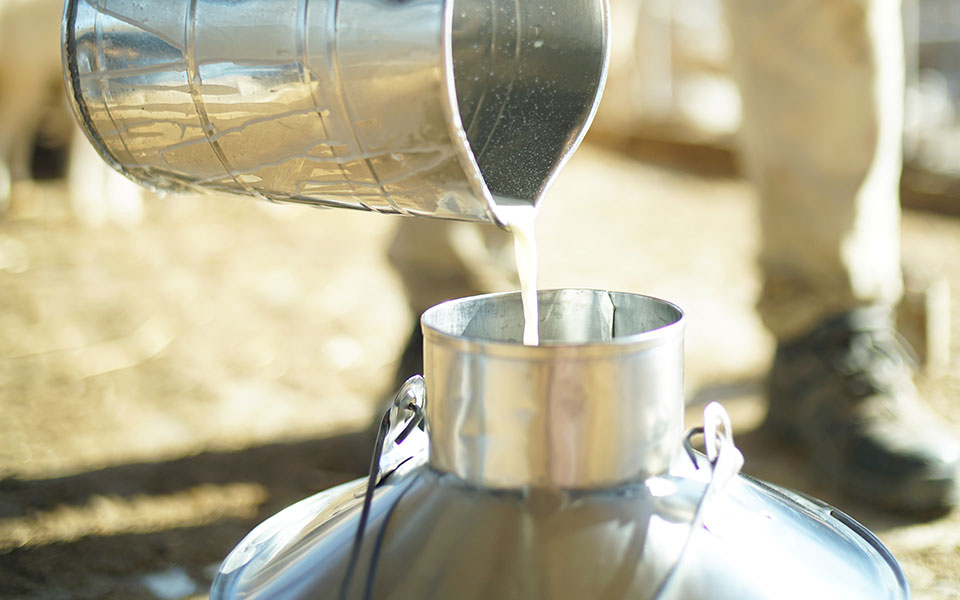 Farmers Cheesemakers
Using modern equipment, Giorgos Syrianos and Thanasis Kousathanas make cheese using fresh goat and sheep's milk from around the island. The cheese workshop, near the busy Psarrou area, is new but has already gained a great reputation. They make traditional local cheesessuch as ksinotyro ("sour cheese", aged for 5-12 days), tyrovolia (a soft spread locals often enjoy with pita bread), and two versions of the famous kopanisti (one is matured and sharp, the other younger and lighter). You can buy cheese to take home, of course, and they also organize cooking classes on occasion, with a focus on Mykonos' traditional cuisine and cheeses.
Mykonos Farmers, Aghios Lazaros, Mykonos, Tel. 22890.23970. Open Mon-Fri 08.00-21.00 from April to October. During the winter only by appointment.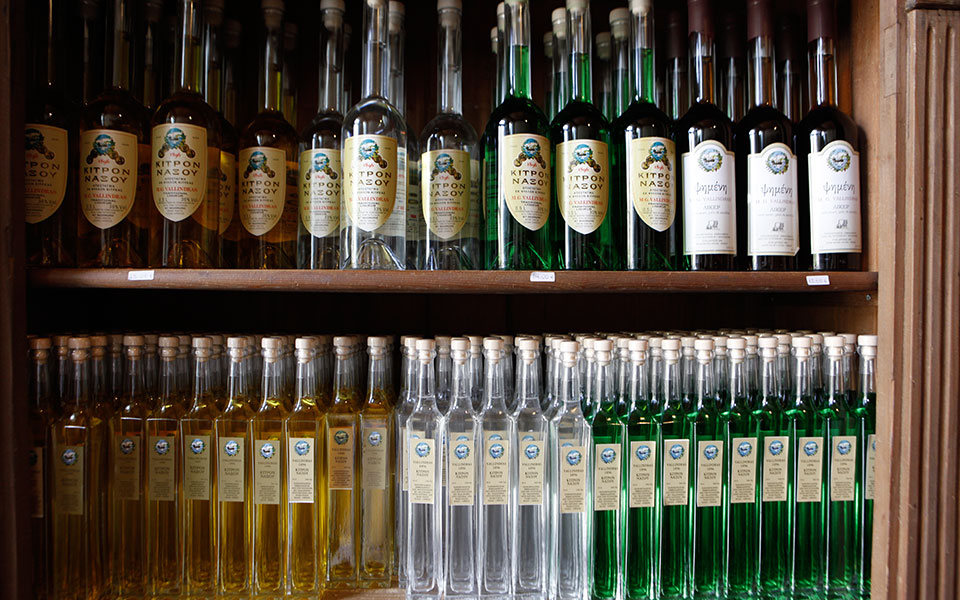 Vallindras Distillery
There is an old mansion in Halki on Naxos, where the Vallindras family have been producing their liqueurs from the peel of the islands citron fruits since 1896. A member of the family will gladly show you around the distillery, with its old stills, bottles, and bottling tools, and tell you about the art of distillation and the history of this famous Naxian liqueur. The highlight is the tasting hall next to the showroom, where you can purchase liqueur to take home.
Halki, Naxos, Tel. 22850.31220. Open Mon-Fri 09.30-23.00, or by appointment.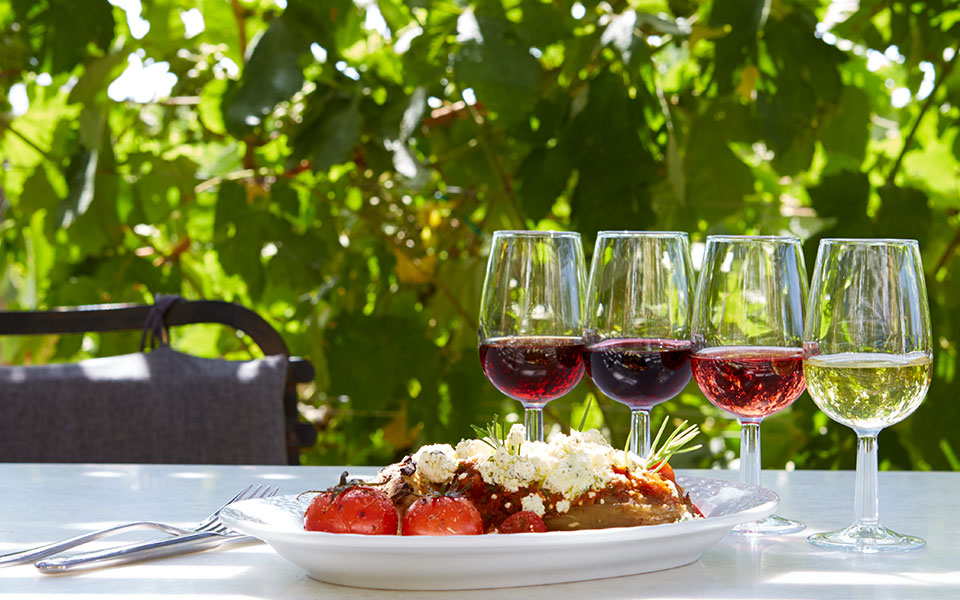 Domaine Sigalas
Wine tourism has been a growing industry in Santorini for years, thanks to their excellent wines, which are some of the best Greece has to offer. At the Sigalas Estate, you'll experience something very different from the busy atmosphere around the caldera. In the lush garden by the vineyard, in front of the winery which looks more like a rich farmhouse, you'll taste the wide range of their incredible wines and spirits. You can also enjoy a fantastic meal, cooked with local ingredients.
Baxes, Oia, Santorini, Tel. 22860.71644, www.sigalas-wine.com. Open Mon-Fri 10.00-20.30, and Sat-Sun 11.00-20.30.